Punch and Die Catalogue 2016
Double click on a page to zoom in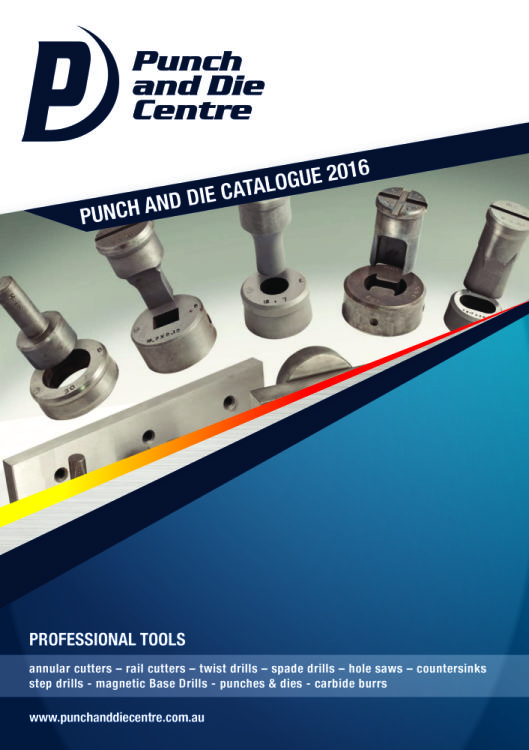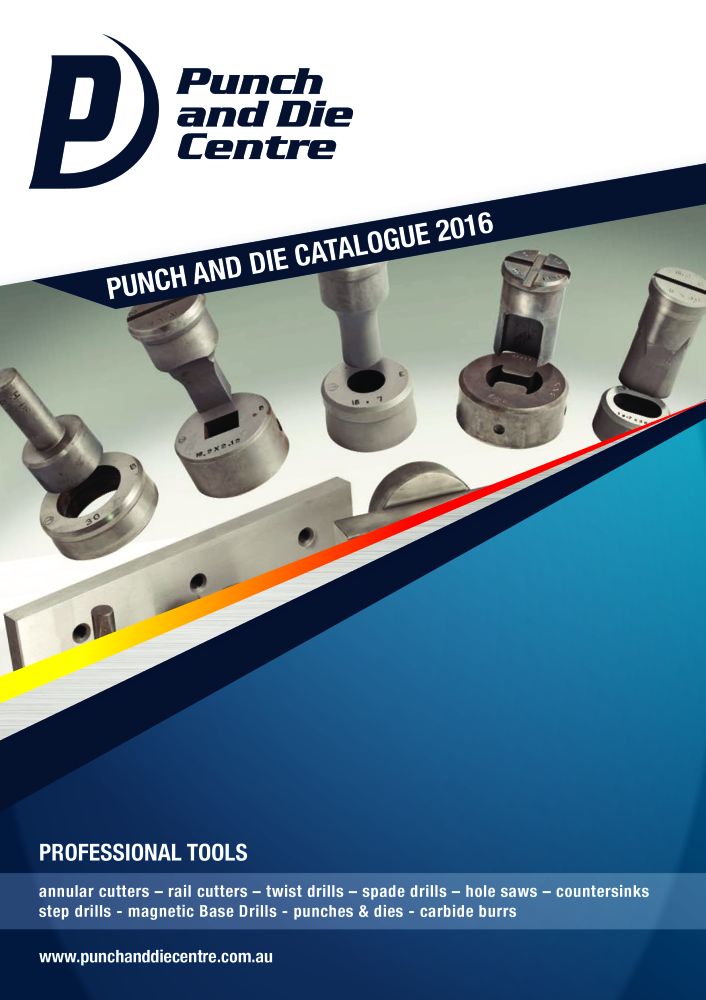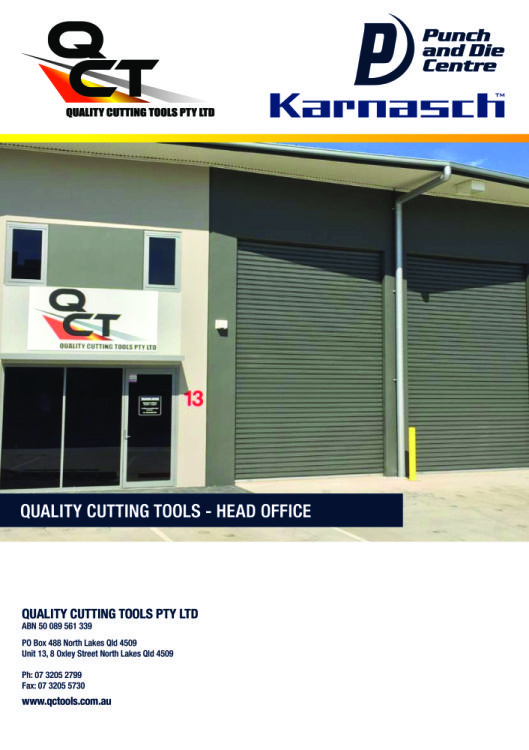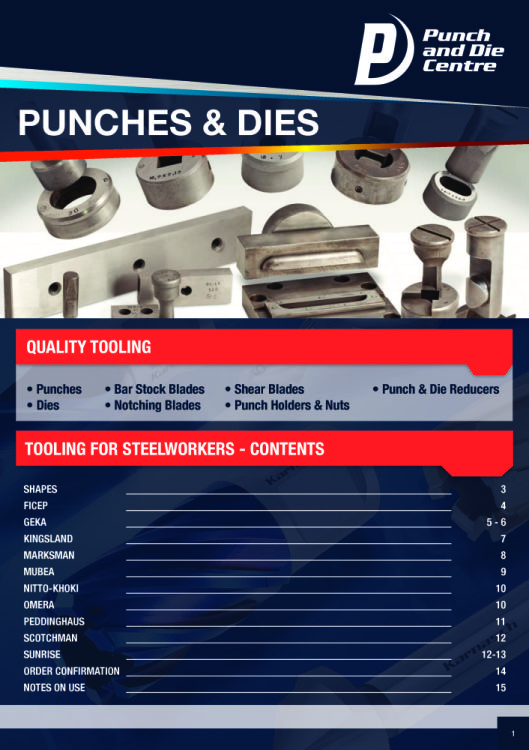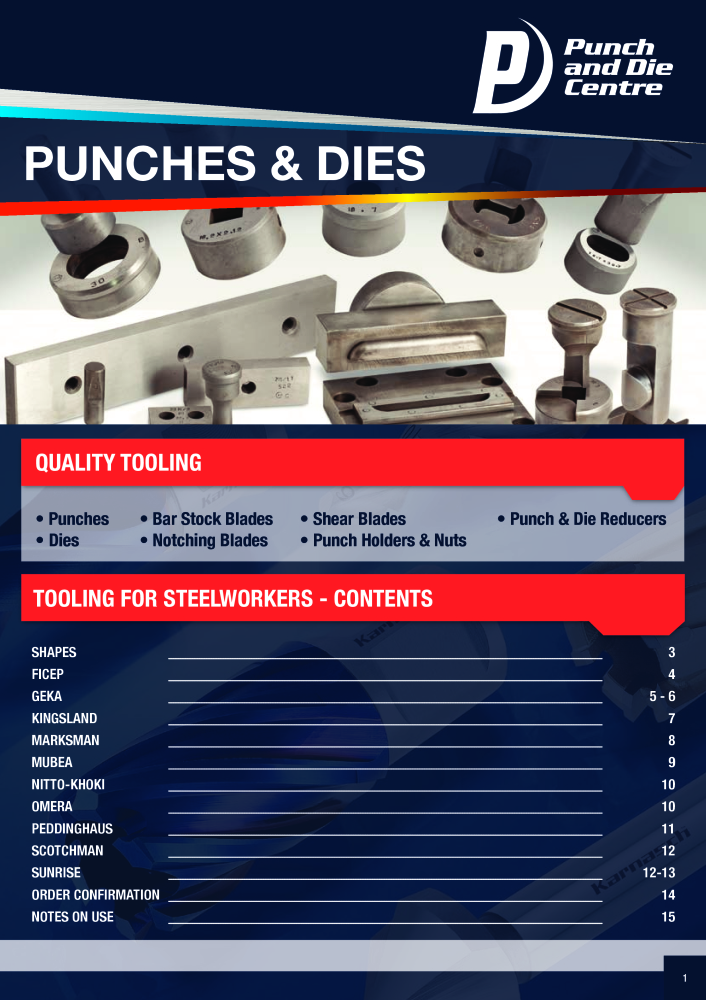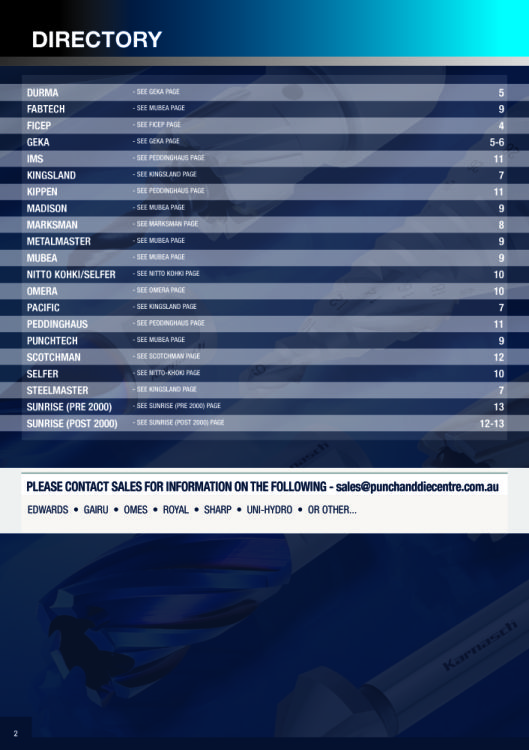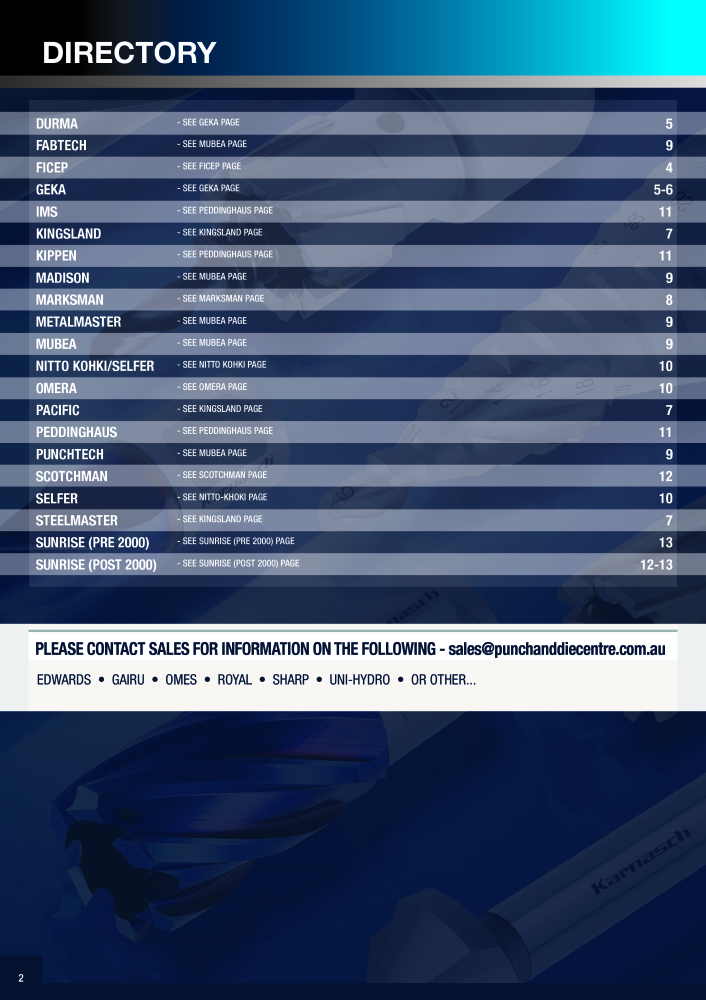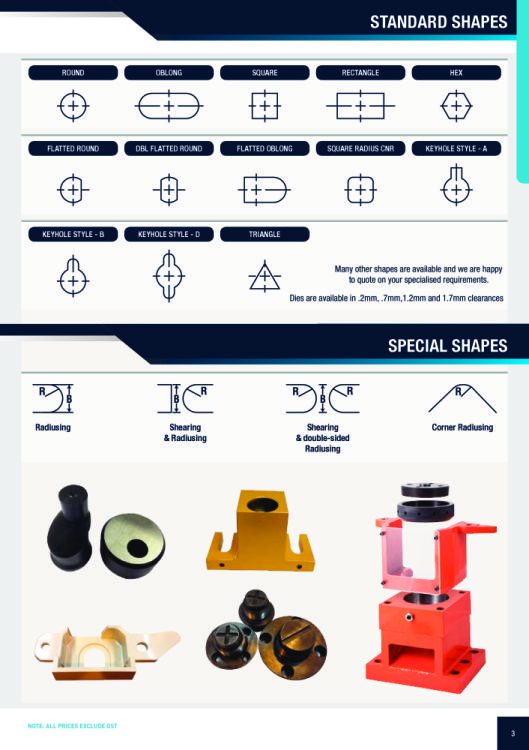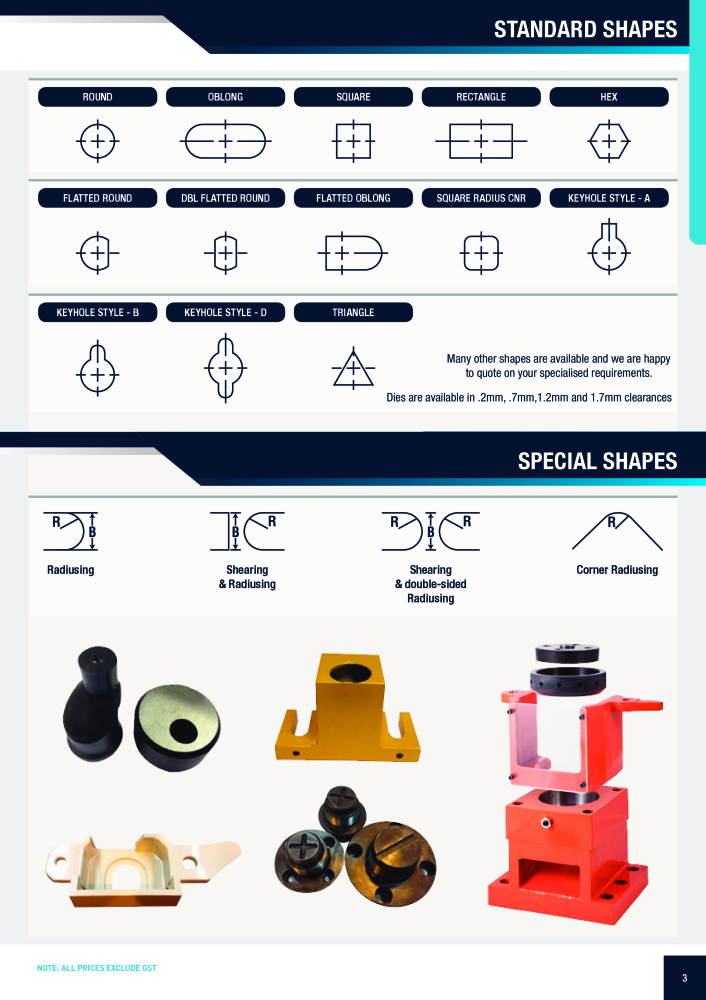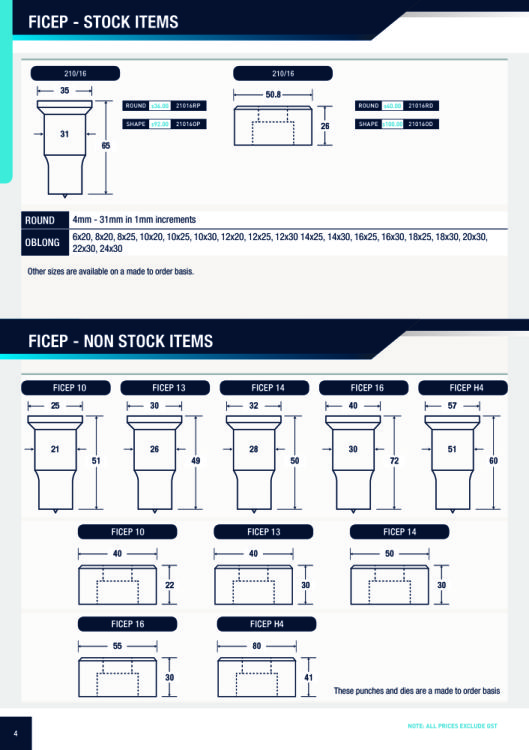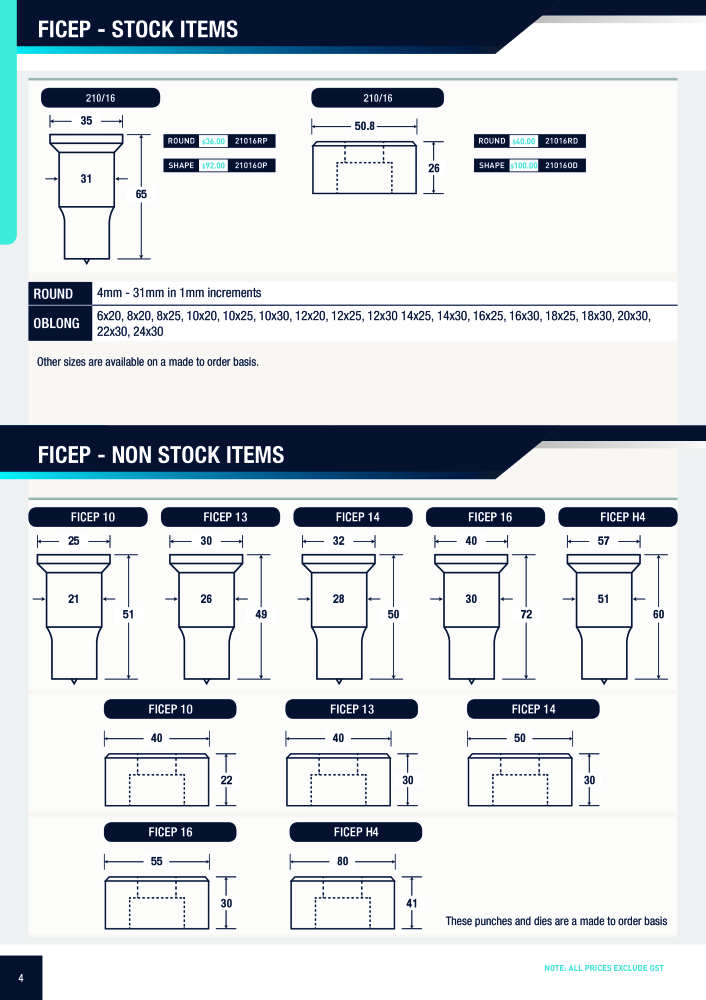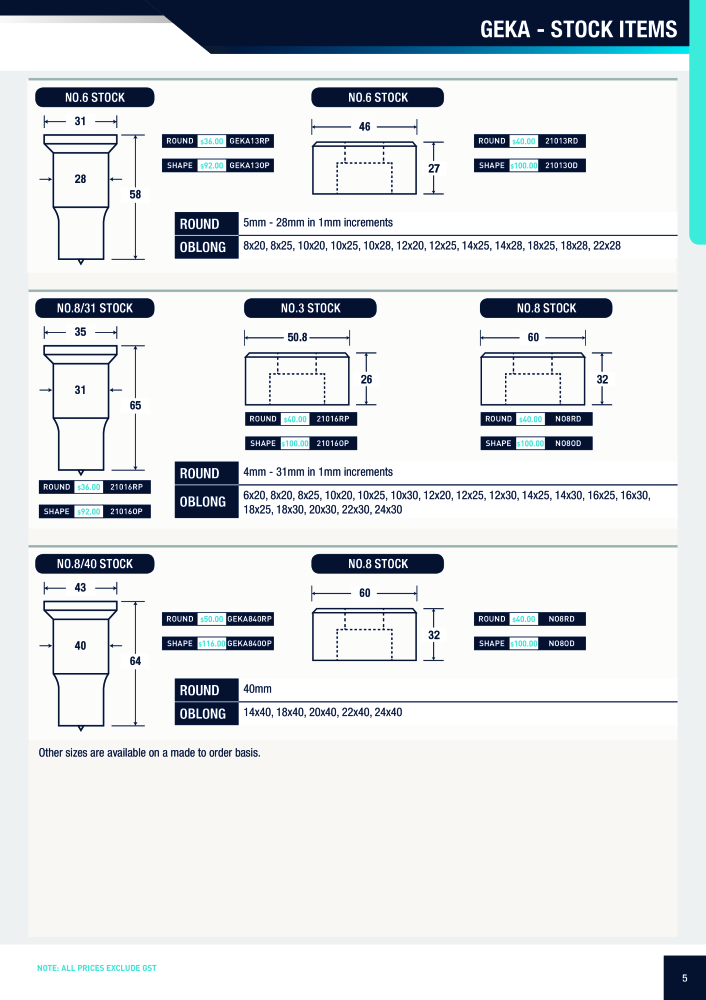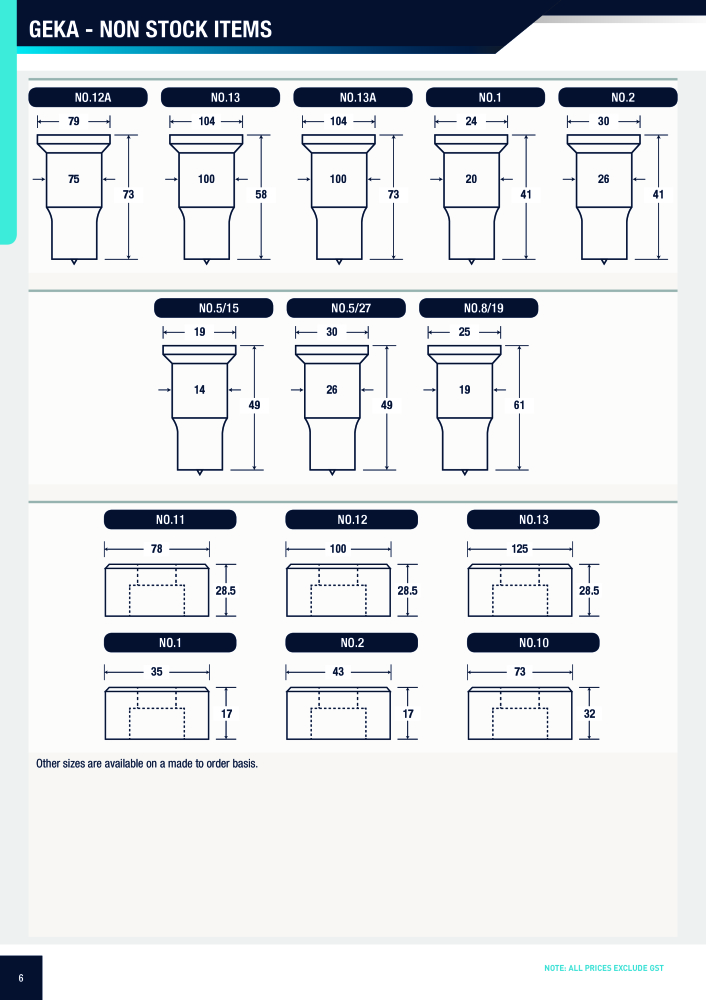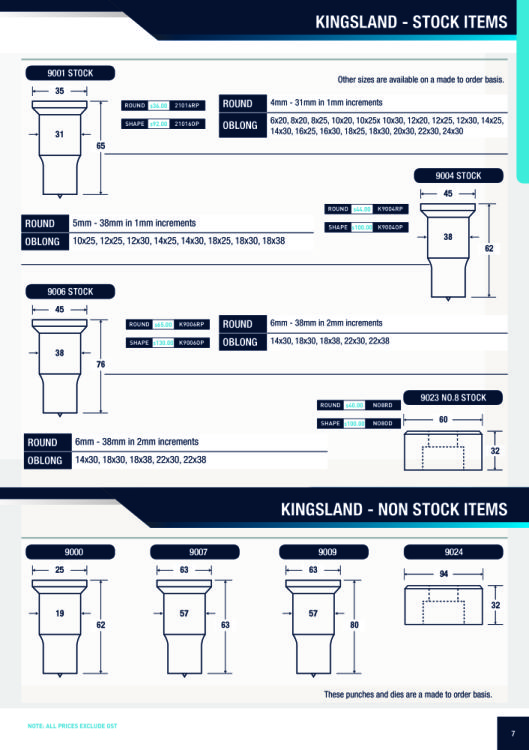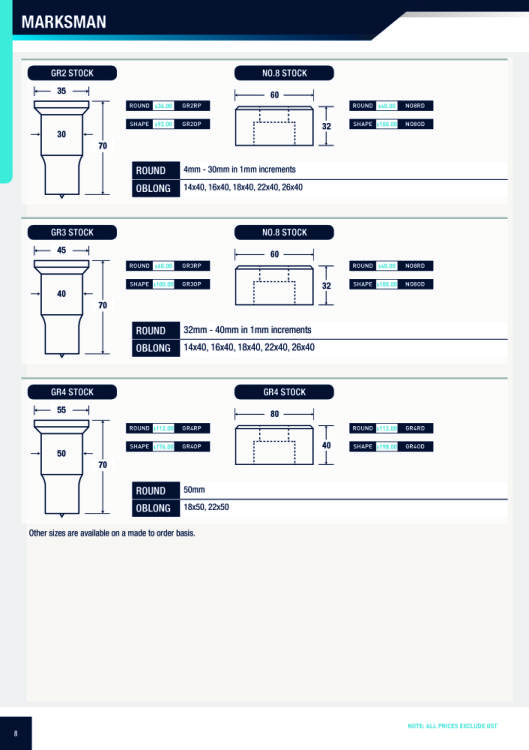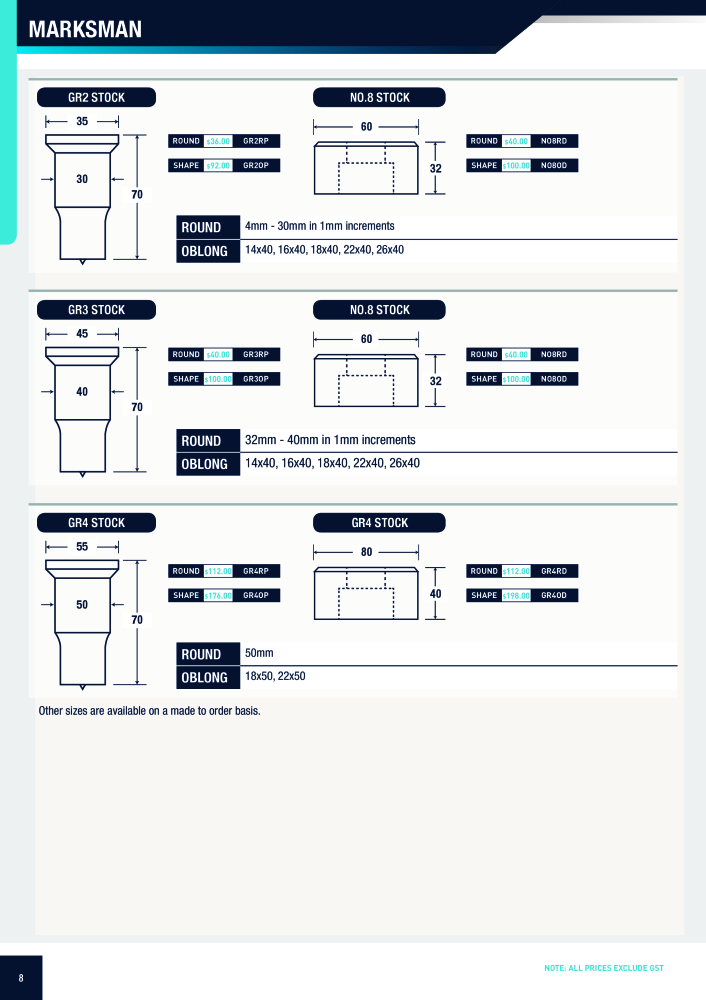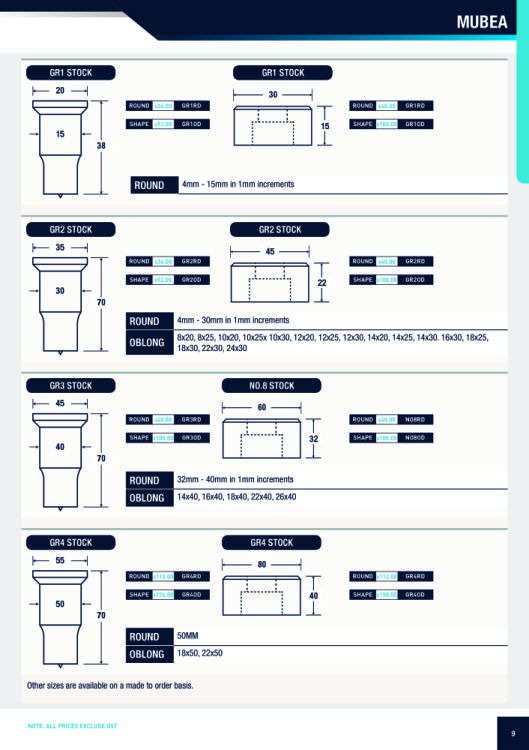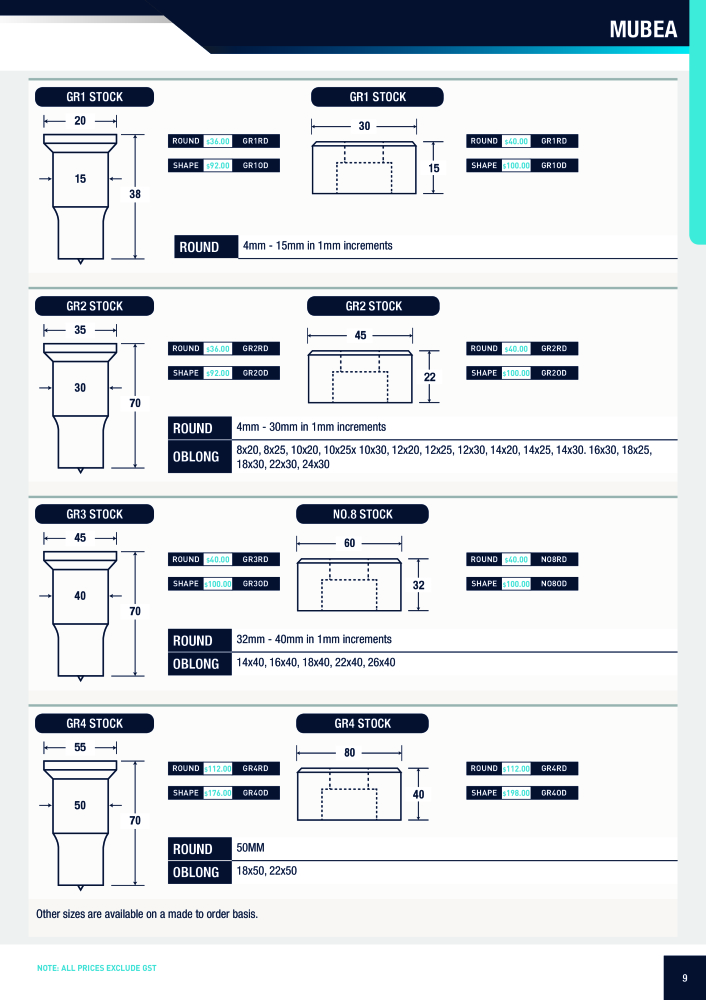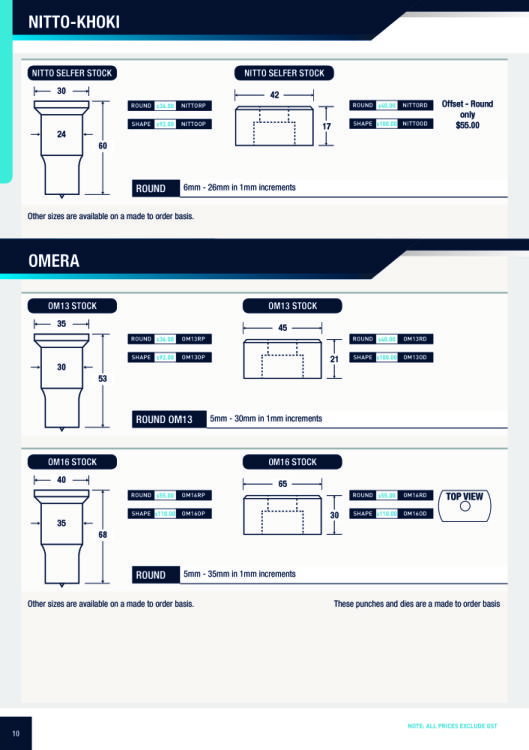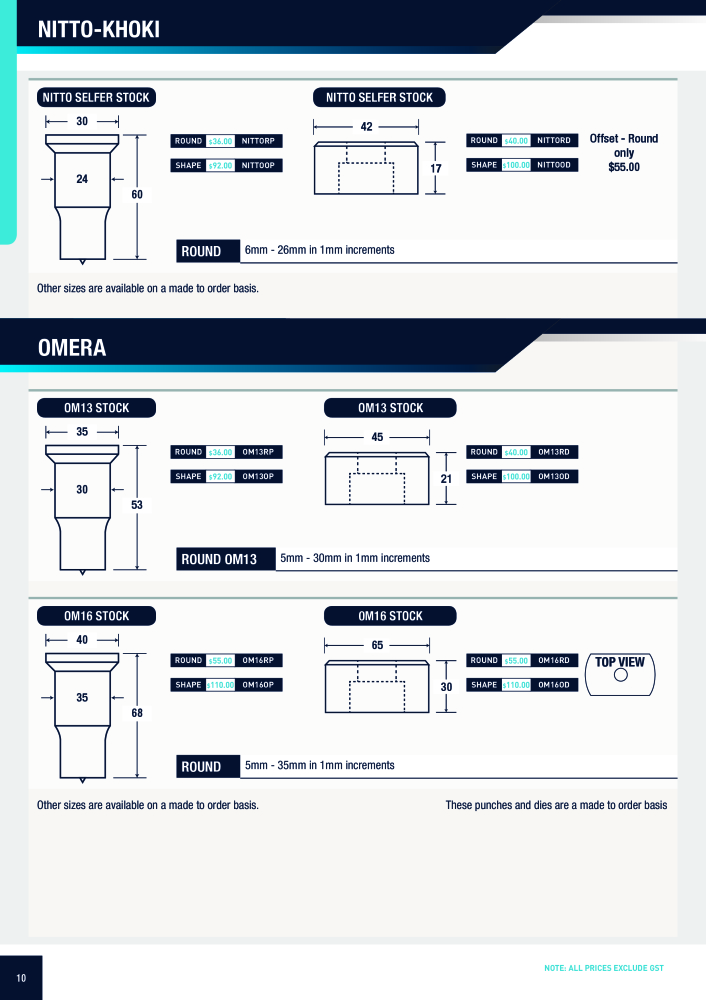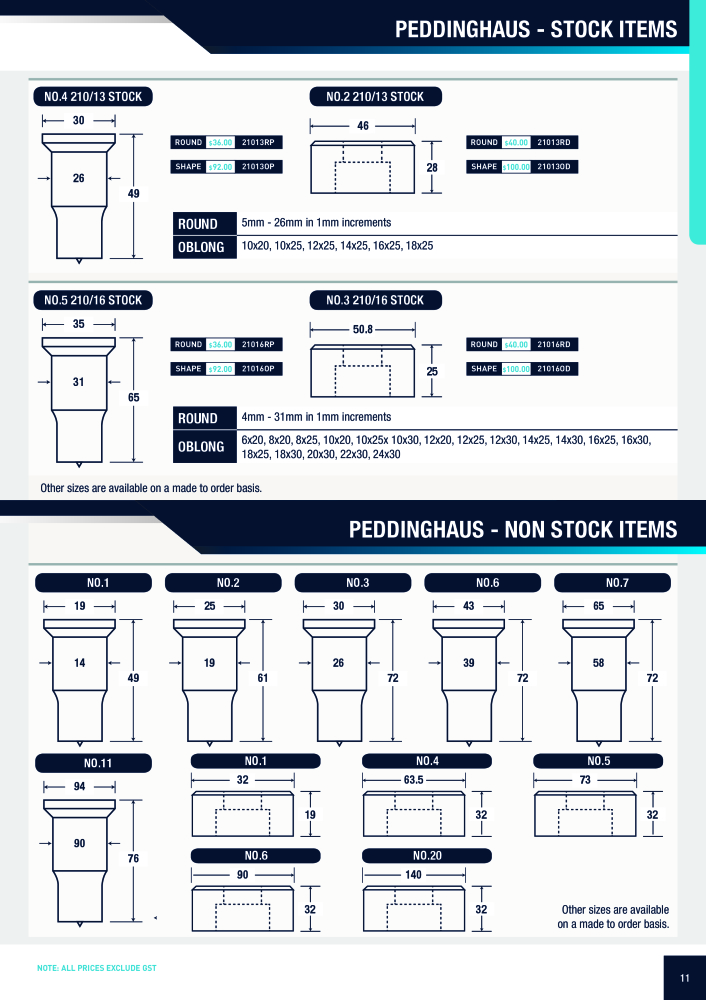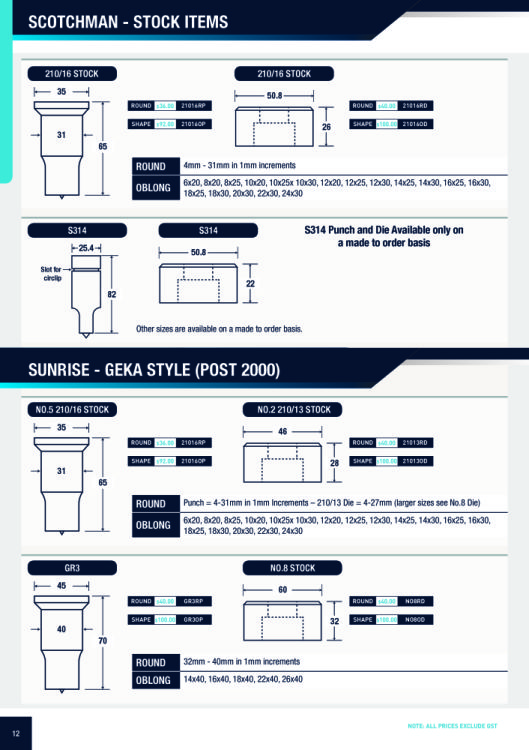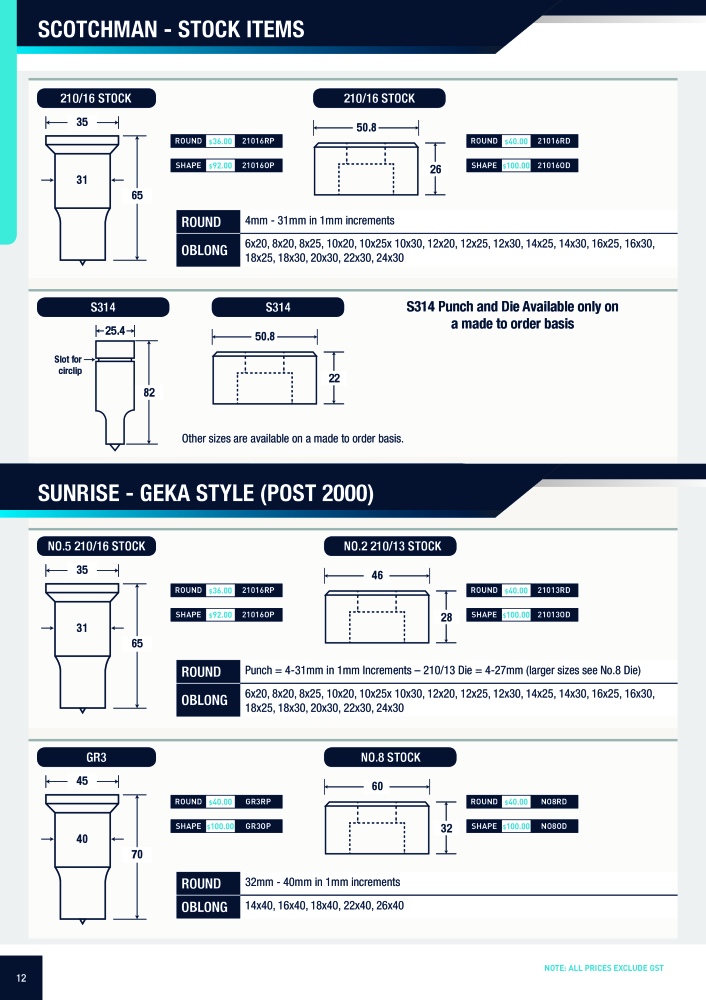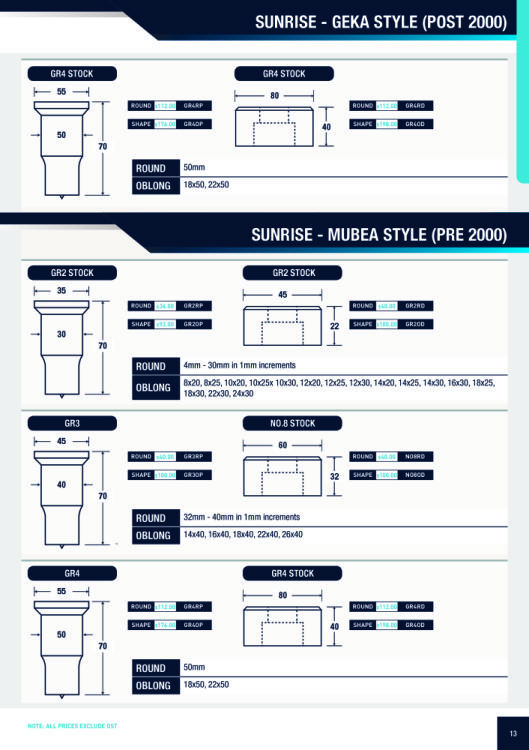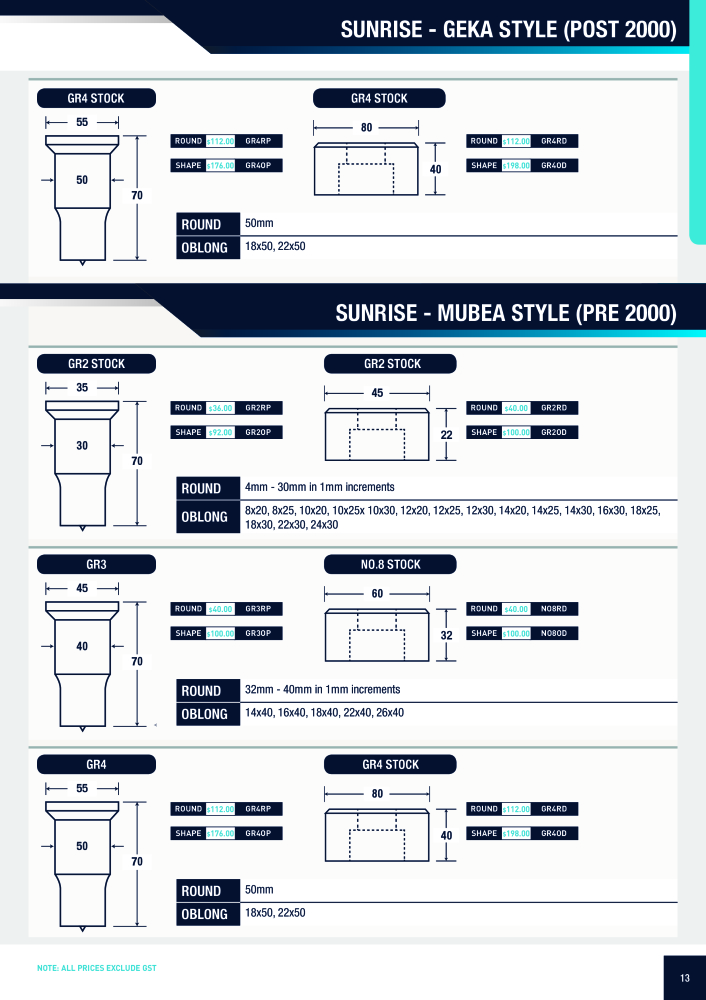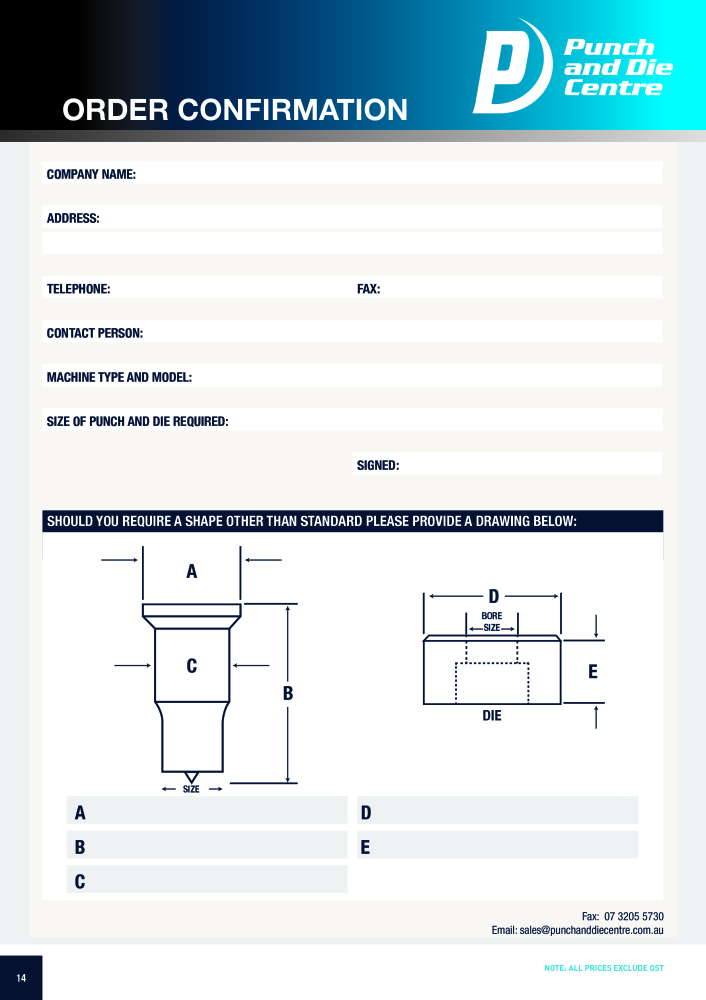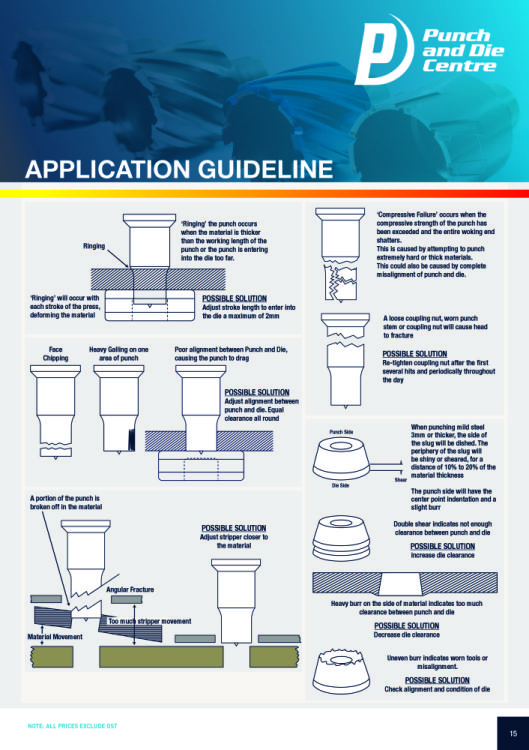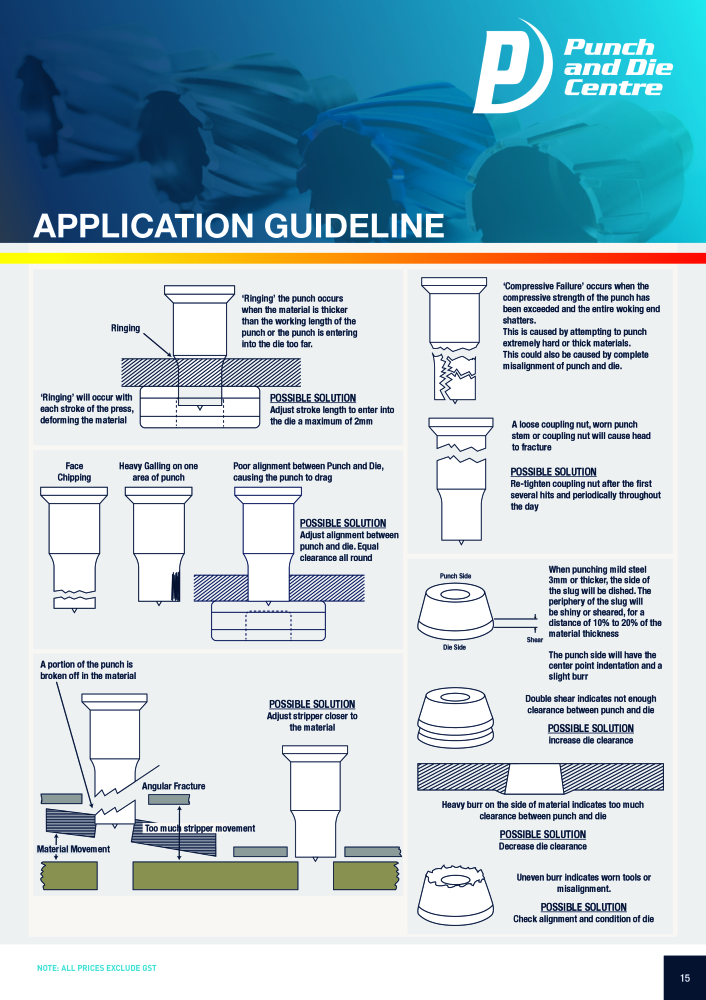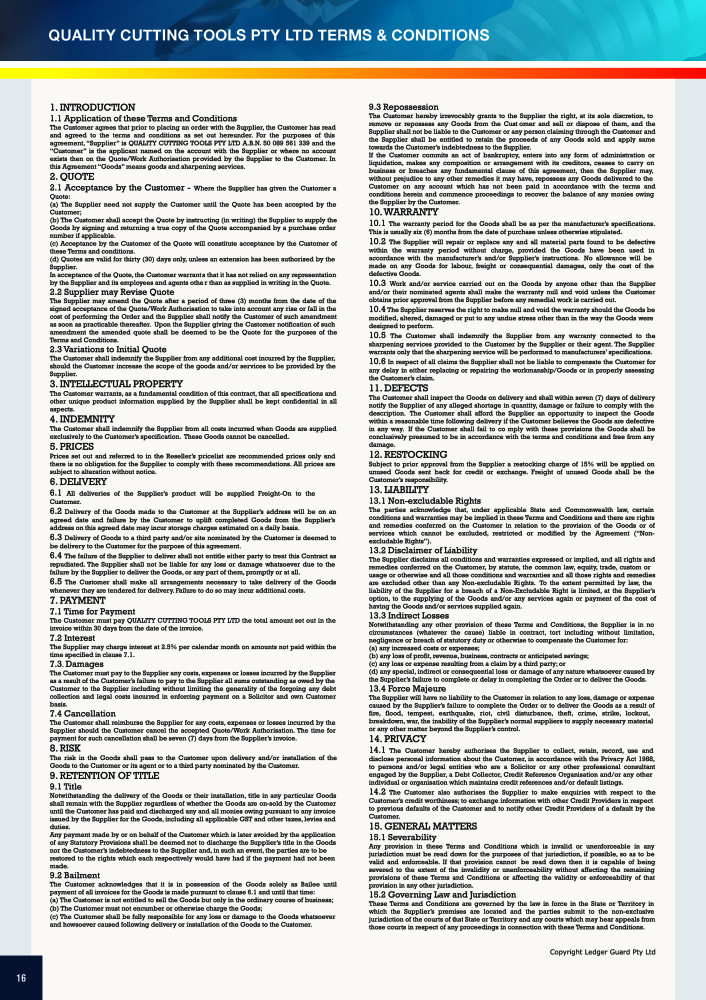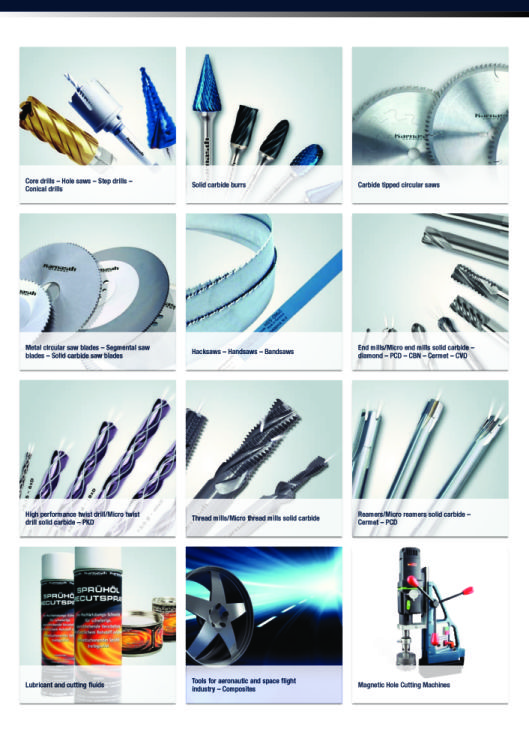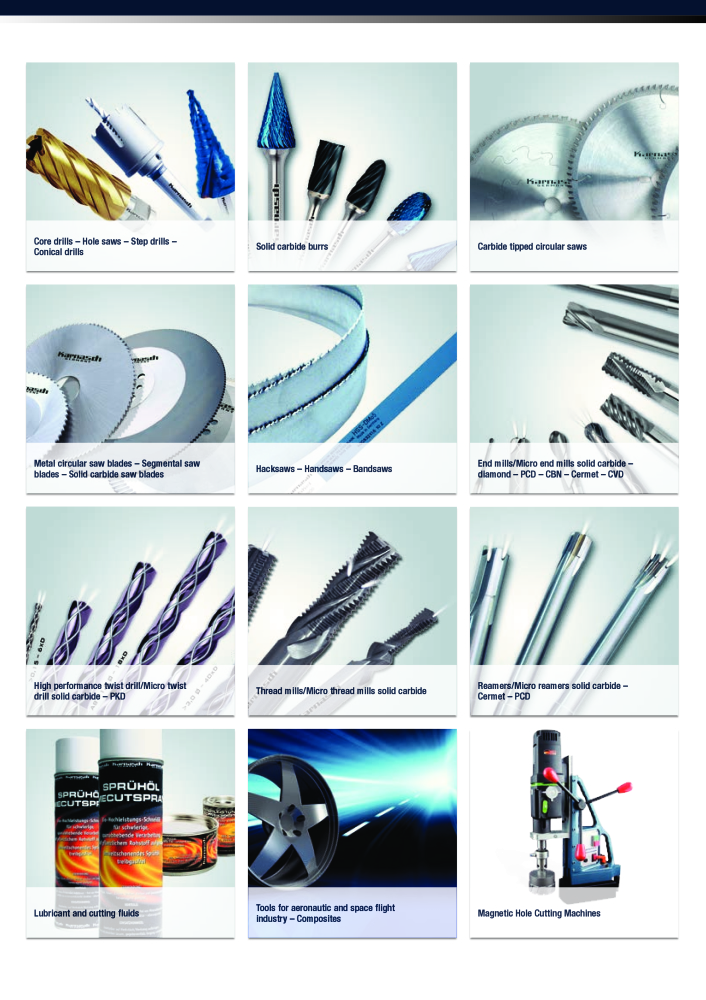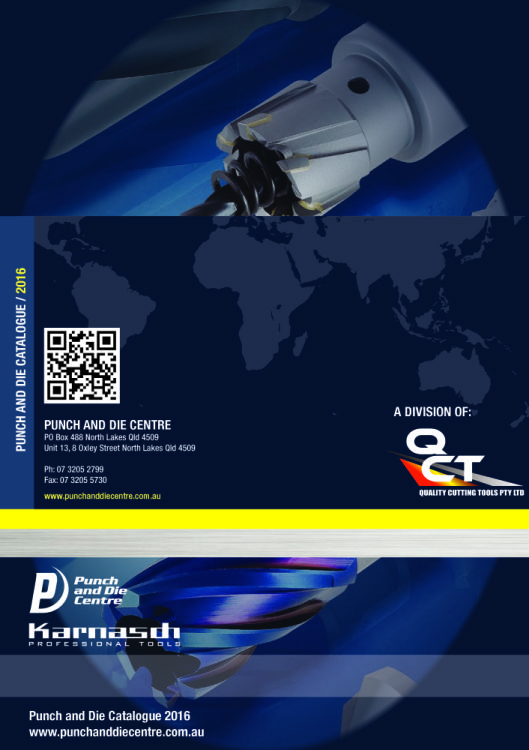 Punch and Die Centre (a division of Quality Cutting Tools Pty Ltd) is a high quality engineering tooling supplier based in the Brisbane northern suburb of North Lakes. Specialising in all type of Punches and Dies and associated products, Punch and Die Centre carries large range of products to suit most machines in stock.
Established in 1993, the company has been managed by its current owners since 2000 and continues to offer a large array of tooling products and accessories including carbide burrs, magnetic base drills, core drills, hole saws, punches, dies, spare parts, countersinks, drills, end mills, routers, cold saw blades and more.